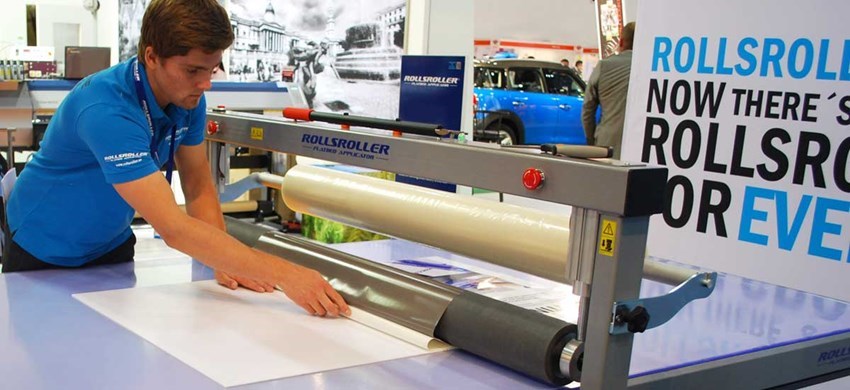 How to mount large format digital print fast
Learn how to mount digital prints fast. Mount large format digital print with up to 80% time savings and with minimum waste.
ROLLSROLLER Flatbed Applicator enables a single person to apply all types of self-adhesive vinyl and digital prints to a sign. You can mount and laminate large format digital prints fast. It gives you complete control over positioning and produces results that are free from bubbles and creases. Mount digital prints fast, with up to 80% time savings and with less waste. ROLLSROLLER Flatbed Applicator is a sign making tool for every signmaker.
Easy and efficient print finishing with ROLLSROLLER
Need advice? We can help you!
Fill in your details and our experts will contact you!