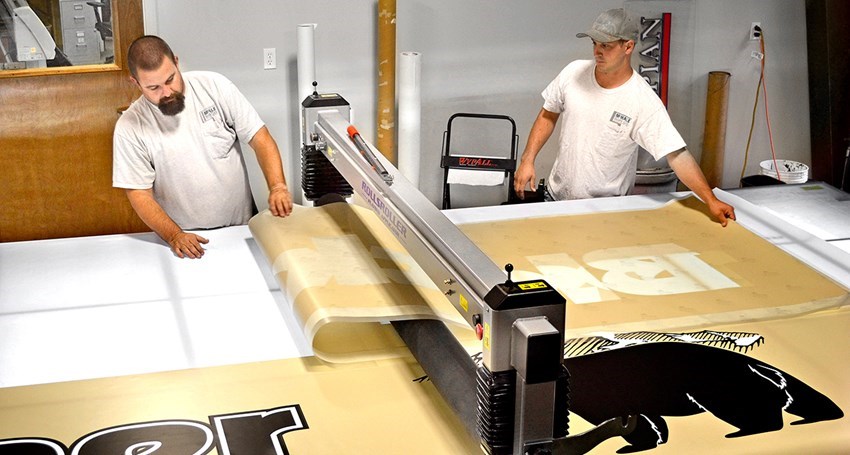 "I would absolutely recommend it – in fact, I have!"
Pat Corey McHale Signs, CA, USA
ROLLSROLLER saves us 50% time on most vinyl sign applications
I would absolutely recommend ROLLSROLLER – in fact, I have! Pat Corey, McHale Signs, Redding CA, USA
"This equipment is great. Let me give you an example: when we apply block-out film behind the colour film to create an opaque background, we first use the ROLLSROLLER to apply the block-out to the colour film first and then cut the lettering out of both films at once. That way, we eliminate one whole step of the process, plus it eliminates any issues lining the two layers up.
A colleague of mine at CNP Signs in San Diego told me about the ROLLSROLLER at a WSA meeting and I was interested. I did my homework and watched the YouTube clips to see it in operation. Next I contacted my sales rep at Interstate Electric to see if they could get one for me. They hadn't heard of ROLLSROLLER until I brought it to their attention – and now they're a distributor for the equipment.
We got our ROLLSROLLER about 6 months ago. Within four hours of delivery, we were in production. Our time on most vinyl jobs has been cut in half. I love the fact that there is no more water all over the table and workshop floor. The only regret I have is that I didn't purchase a larger unit – we sometimes work with rigid face substrates that are too big for the one we have.
I would absolutely recommend ROLLSROLLER to others – and in fact, I have!"

Pat Corey
McHale Signs, Redding CA, USA
Model: ROLLSROLLER Flatbed Applicator 540/220 Premium
Install date: September 2012
Flex-face sign production with ROLLSROLLER Flatbed Applicator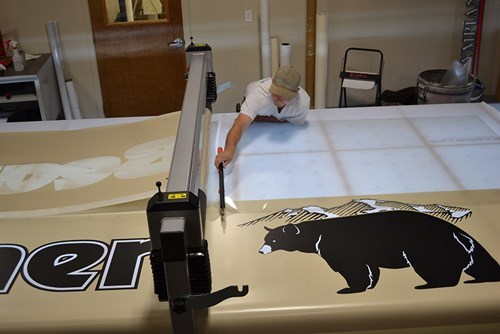 Using ROLLSROLLER Long Reach Cutter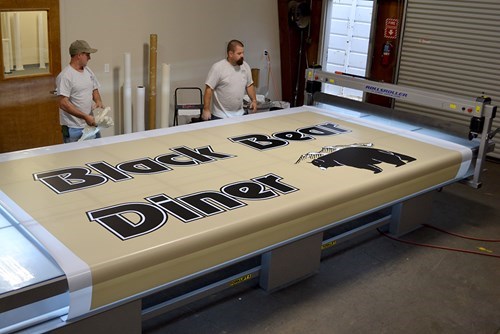 Finished flex-face in just a couple of minutes
Need advice? We can help you!
Fill in your details and our experts will contact you!